The foundation of the BRW-Lab by Eva Schernhammer at Medical University of Vienna rests on the historical contribution to early discoveries in circadian rhythm research by several renowned Austrian scientists, many of whom worked at the Medical University of Vienna. One of the most prominent Austrian researchers in circadian rhythm research was Dr. Erhard Haus, MD, PhD, a native of Vienna, to whom we dedicate this lab.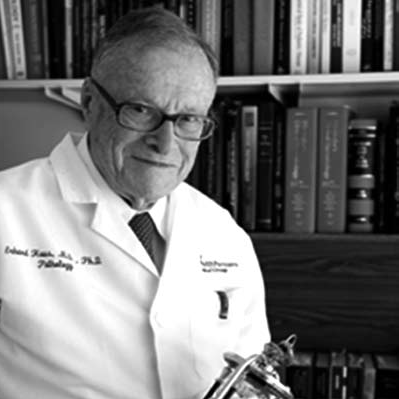 Dedication to the memory of Erhard Haus

Erhard Haus, MD, PhD, was an outstanding thinker and pioneer in the field of chronobiology. Haus' legacy extends across the scientific community and beyond, and we therefore dedicate this laboratory to his work. More information about his life and scientific contributions can be found here.
Other Austrian pioneers in the history of Circadian Rhythm Research
The history of circadian rhythm research is full of fascinating discoveries and stories that shaped the science of the time. Several noted Austrian theorists contributed to these early discoveries. A brief historical overview of some of the findings and advancements of Austrian researchers can be found here.