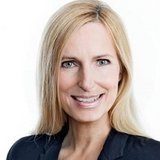 Eva Schernhammer is an alumna of the Medical University of Vienna (MD 1992), who conducted several years of clinical work at the SMZ-Süd (formerly Kaiser-Franz-Josef Hospital) in Vienna, with a focus on oncology, before she became full-time faculty at Harvard Medical School/HSPH in 2003. Since 2015, she is Professor of Epidemiology and Head of the Department of Epidemiology at the Medical University of Vienna, while maintaining active research programs at Harvard. In addition to her MD (Medical University of Vienna, 1992) and Doctor of Public Health, Epidemiology (DrPH, 2003 Harvard School of Public Health), she also holds an MPH (Harvard School of Public Health, 2000) and MSc (Psychology, University of Vienna, 2003). In 2005, Dr. Eva Schernhammer received her Habilitation in Public Health/Social Medicine from the Medical University of Vienna.
---
Education
MD, University of Vienna, Medical School, 1992
MPH, Harvard T.H. Chan School of Public Health (Quantitative Methods), 2000
MPhil, University of Vienna (Psychology), 2003
DrPH, Harvard T.H. Chan School of Public Health (Epidemiology), 2003
Habilitation, Medical University of Vienna (Public Health), 2005
---
Area(s) of Specialization
Epidemiology of chronic diseases – etiology of cancer, cardiovascular disease, diabetes mellitus, and neurodegenerative disease
Circadian phase: melatonin / cortisol as biomarkers for cancer risk
Shift work: light exposure and the etiology of cancer
Breast cancer: biomarkers, gene-environment interactions, and prevention
GI tumors: diet, molecular markers, and B vitamins
---
---
Research Description
A primary interest of Dr. Schernhammer relates to the influence of the circadian system on chronic disease and longevity in humans. She studies shift work as a surrogate for exposure to light at night including related biomarkers for cancer risk. To translate findings from these studies to cancer prevention strategies she conducted a controlled trial of melatonin supplementation in postmenopausal breast cancer survivors at the Dana-Farber Cancer Institute. In addition to cancer, she examines the effect of circadian misalignment (e.g., variations in circadian and melatonin metabolism genes, melatonin secretion, shift work history, effect modification by chronotype, as well as sleep duration, insomnia, and other sleep parameters) in relation to cardiovascular disease pathways (e.g., markers of inflammation, glucose and lipid metabolism and thrombosis) and associated endpoints. Another research focus has been to study pathways of energy balance including IGFs with respect to breast cancer risk. Further, she is interested in the etiology and prevention of gastrointestinal tumors, including how epigenetic events impact colorectal cancer risk, and how methyl donors interact with these events. In addition, she studies risk factors of Parkinson's disease and has helped establishe the worldwide largest population-based case-control study to examine GxE in PD.