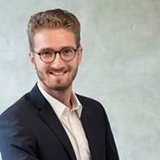 Richard FELSINGER currently works at the Department of Social and Preventive Medicine as a resident physician in Public Health and general practitioner.

He graduated from the Medical University of Vienna in 2017 and wrote his diploma thesis about price policy and taxation as effective tobacco control strategies. From 2017 to 2021, Richard Felsinger worked at the military hospital of Vienna, at the hospital Baden-Mödling and as an office-based physician in Baden.

In 2021, he joined the Department of Health Economics as a visiting doctoral student to study various aspects of health and well-being in the elderly population in Austria as part of his PhD thesis.
Publications:
Felsinger, Richard - Web of Science Core Collection