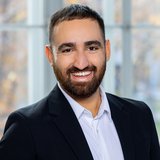 Dennis WIENAND has joined the Department of Health Economics in May 2018. He is a Doctoral Researcher working on the ECNP, FLOURISH, and ASCEND projects.
He holds an MSc in Healthcare Policy, Innovation and Management from Maastricht University. Prior to his Masters, Dennis has completed a BSc in European Public Health in Maastricht. He has acquired international experiences during an exchange semester at the Medical University of Graz and during an internship in Dublin. At the latter, Dennis was involved in conducting and reviewing multiple heath economic models across various therapeutic areas within a pharmaceutical company.
Dennis is currently writing his PhD thesis on the physical comorbidity costs of mental health disorders. His main research interest especially lies in the appraisal of economic burden of diseases, applied modelling approaches for health economic evaluation, and evidence synthesis using meta-analysis methods.
Publications:
https://www.researchgate.net/profile/Dennis-Wienand
MedUni Vienna Courses:
https://campus.meduniwien.ac.at/med.campus/ee/ui/ca2/app/desktop/#/slc.tm.cp/student/courses?$ctx=design=ca;lang=en&$skip=0&objTermId=142&orgId=1&q=wienand,%20dennis